WHY CBD?
CBD is a safe, drug-free option for natural healing
CBD supports the body's endocannabinoid system which has many positive effects on the mind and body
CBD is 100% federally legal, per the 2018 Farm Bill
Our CBD is sourced from hemp, a species of the cannabis genus with non-psychoactive properties
Unlike THC (sourced from marijuana), CBD will not make you feel "high"
GET YOUR FREQUENTLY ASKED QUESTIONS ANSWERED BY
MOTIVE'S FOUNDER & CEO, COREY POCHES
What is CBD? — What are the benefits of CBD? — How much CBD should I use? — Why is third-party CBD testing important? — Will I fail a drug test?
THE ENDOCANNABINOID SYSTEM
The Endocannabinoid System (ECS) was identified in the 1990s by cannabis researchers. The ECS is a network of molecules, neural receptors, and enzymes found throughout the body that regulates a number of important processes, including:
MOTIVATION
MEMORY
MOOD
PAIN
ENERGY
APPETITE
METABOLISM
SENSATION
INFLAMMATION
MUSCLE CONTROL
STRESS RESPONSE
IMMUNE FUNCTION
The two main types of cannabinoid receptors, CB1 and CB2, can be found in almost every tissue of the body in different concentrations.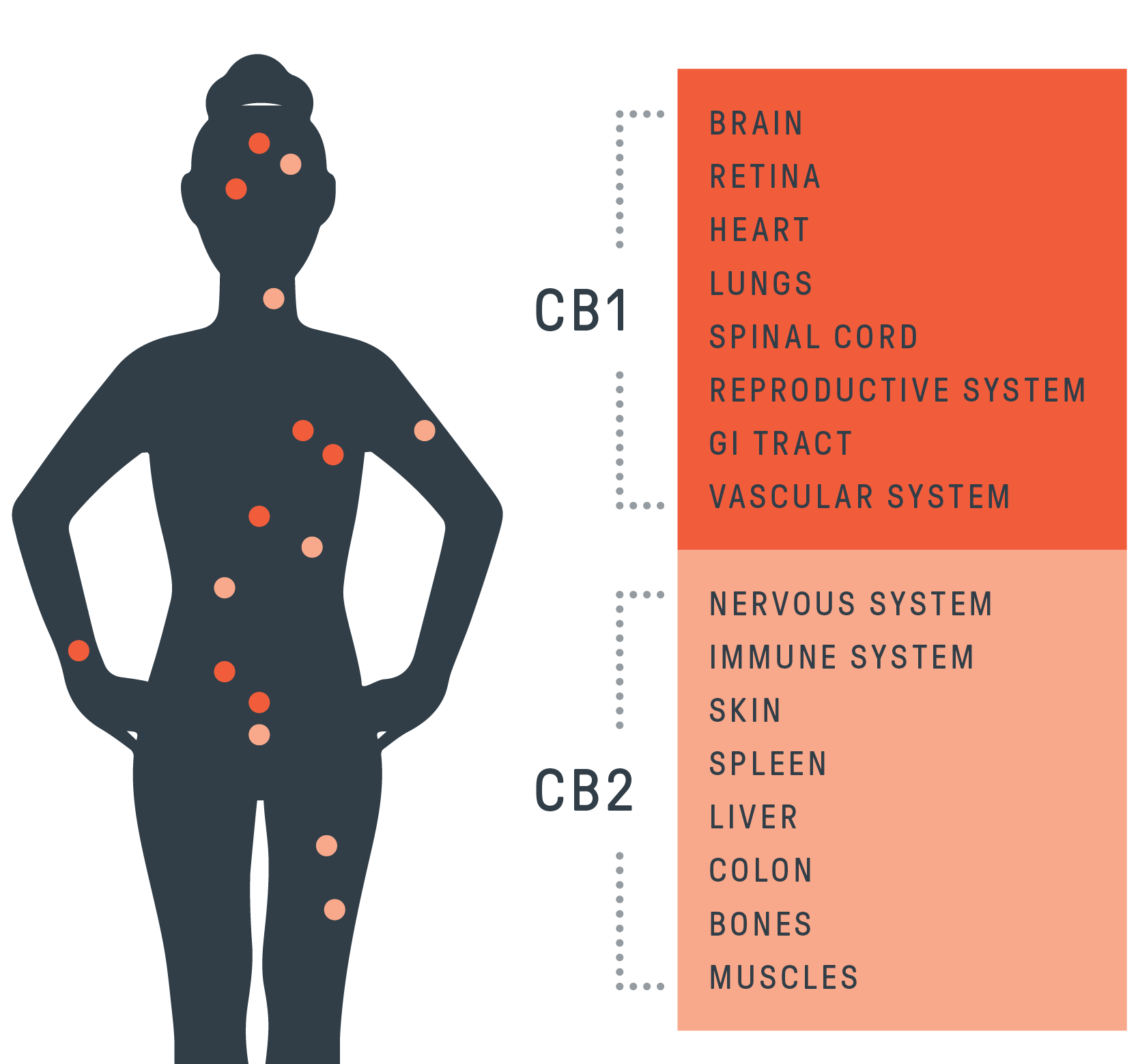 CBD FOR ACTIVE ADULTS AND ATHLETES
Motive CBD recently partnered with Dr. Virginia Cowen of Ingenious Wellness to prepare a comprehensive look at current research regarding CBD use for active adults and athletes. What is CBD? Where does CBD come from? How does CBD work? Is it safe? What the heck is the Endocannabinoid system? What are the benefits to using CBD, and could they help me? Is CBD recommended for active adults and athletes? Dr. Cowen references the work of almost 90 contemporary publications to answer all those questions and more. Download a PDF of her report below!